We are not sending teams or individuals overseas at the moment due to the pandemic and travel restrictions.  We hope to be doing this once it's safe to do so. 
Overseas projects are a great way to give some of your time to help others, make relationships with new people and learn more about the work of GAiN around the world. There are short term projects running throughout the year and you can join individually or as a group. Projects are sometimes run in English by other GAiN offices around the world. So you can expect to join an interesting and diverse group of people!
Team Projects
GAiN is working with local partners who are providing help to refugees in Greece and Bosnia & Herzegovina who have fled their homelands. You will spend a week or two helping our local partner at a refugee camp. You could be distributing food, helping to accommodate new arrivals and manning the entry points for the secure sections of the camp.
We have regular teams going from the UK office with additional teams going from our Dutch office throughout the year.
Email info@globalaidnetwork.org.uk to receive information about the dates for the next project.
Agapé UK Student Ministry Partnership Project
Every year GAiN UK runs a student project in partnership with Agapé UK Student Ministry. Previous projects have been to support GAiN UK's local partners at a Haiti orphanage, with the Roma community in Romania and more recently to refugee camps in Greece. These are great opportunities for university students to develop practical skills, make relationships and experience different cultures.
For more information speak to your university Agapé UK Student Ministry staff or email gainprojects@mystudentlife.org.uk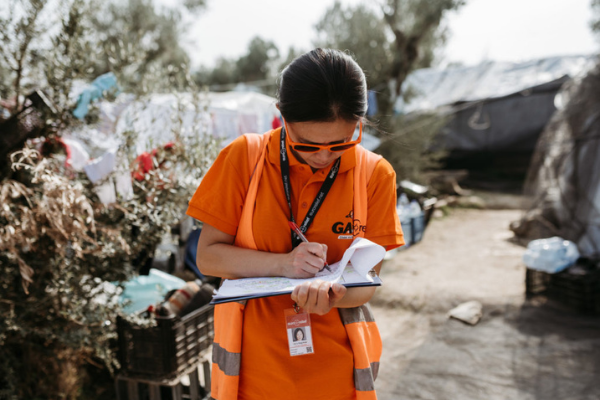 Disaster Assistance Response Team
GAiN has an international database of people trained and ready to respond to disaster situations around the world. In the event of a disaster situation, depending on the circumstances, GAiN will send a team to the area to assist one of our local partners in aid distribution, logistics and construction. When it is possible, we may work with the local partner on a long term basis to provide support for several years after the disaster. You could be trained to respond as part of future teams.

Visit www.dartgain.eu to find out more about DART as well as how to apply and details for the next training.